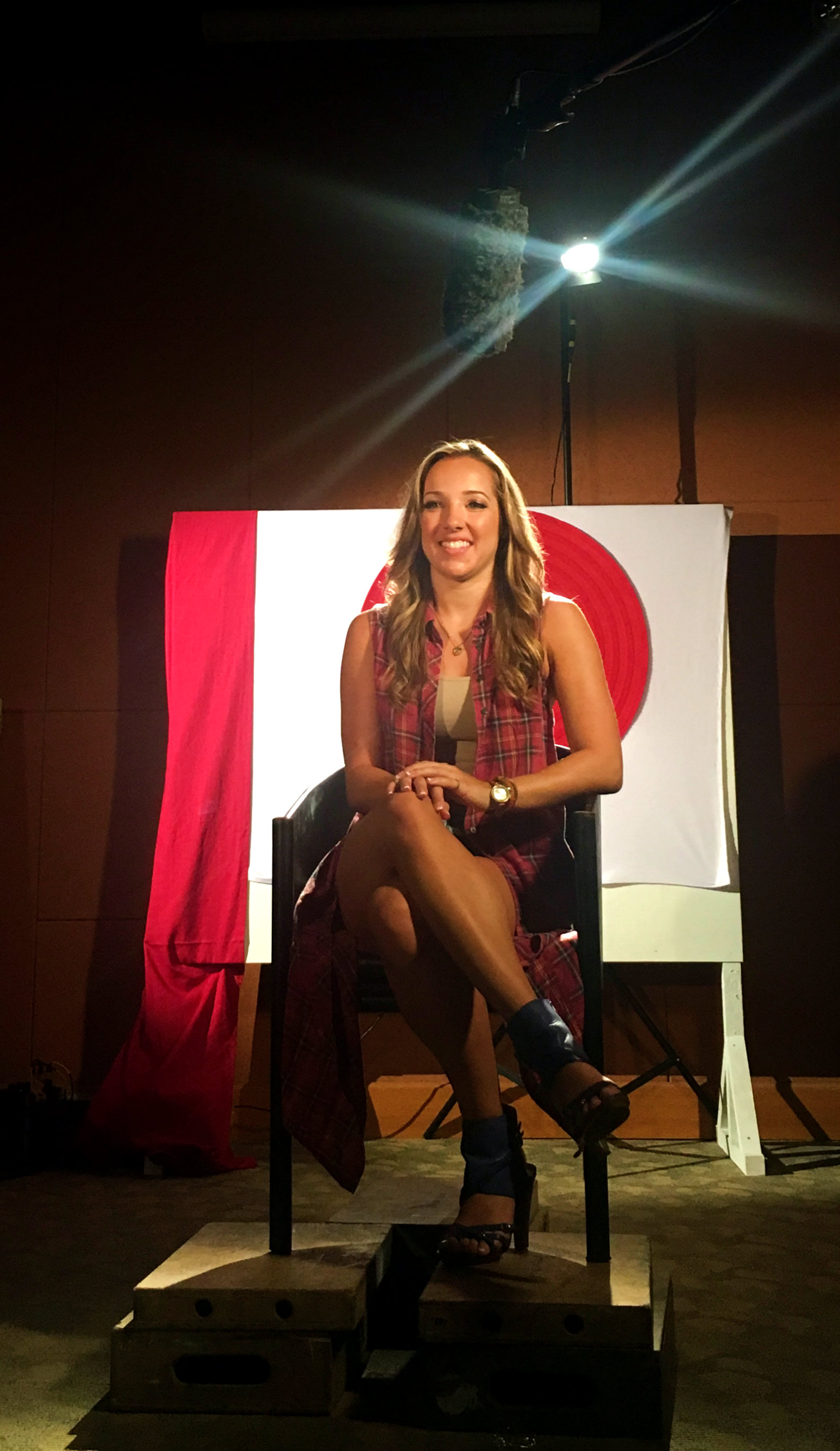 Sitting down in the hot seat with "No Grey Skies" bubbly group member Margeaux Jordan, we got the low down and what's been happening behind the scenes of the music, dance and production rehearsals.
Q1: How did the group's dance practice go?
The dance rehearsal was great. We saw everyone together in the mirror. We look good. The choreography was very girly, sassy but also chill. David (the choreographer) is great.
Combining everyone's dance styles, we feed off of each other. But we need to be aware and cohesive. Working on the group's balance takes time and practice
Q2: Best & worst dancer?
Everyone stood out in their own way. Everyone has their own moment and we definitely have to watch each other. To keep our own styles, blend together, and look clean in dances; we need more practice.
Q3: Did anyone try to steal David, the group manager's attention?
We all tried to grab David's attention. I am naturally a people pleaser. By working to be the best you can be, it creates friendly competition. I love to raise the bar.
Q3: Shayla has a lot of experience dancing and stood out as one of the best dancers in the group. How do you feel about that?
I love watching Shayla dance, she has a background in Gymnastics, and her style is great.
Q4: How did you feel about the runway show?
It felt good to be back on the runway since I did it a lot when I was younger. I got to channel my inner Beyoncé and Britney. The designer Lizzi worked her butt off on the costume knots. A-story (fellow group member) had so much spunk with her nip twist on the runway.
Q5: What did you think about the Judges' runway comments?
They were spot on with comments. Paloma's outfit (designed by Bo) could have accentuated her assets a bit more, Lizzi's sewing details were impeccable. But the designers had no sleep & none took (the criticism) too personally.
Q6: How did you feel about Shay being excluded from the runway show?
Shay did a great job on the judges panel, and brought in some great comments as a judge. It stunk to not see her up there with us, and it probably wasn't great to be watching us strut back and forth.
Q7: How do you think David (the group manager) felt about changing his song lyrics for your single?
I hope David wasn't offended that we changed the lyrics. We have to be collaborative and focus on the bigger picture of making it the best it can be.
Q8: How positive are you compared to the other girls?
I always try and keep positive. Allison (the member who left the group on the first day of production) was the grey sky of the group. I feel like I'm the most positive, but the girls lift me up. Everyone has a different way of showing positivity, and we all have our down days where we just want to complain about something. If I complain I want it to be great, and go with the flow. Everyone has a right to their opinion.
I'm excited to see what's next and try on some new clothes!