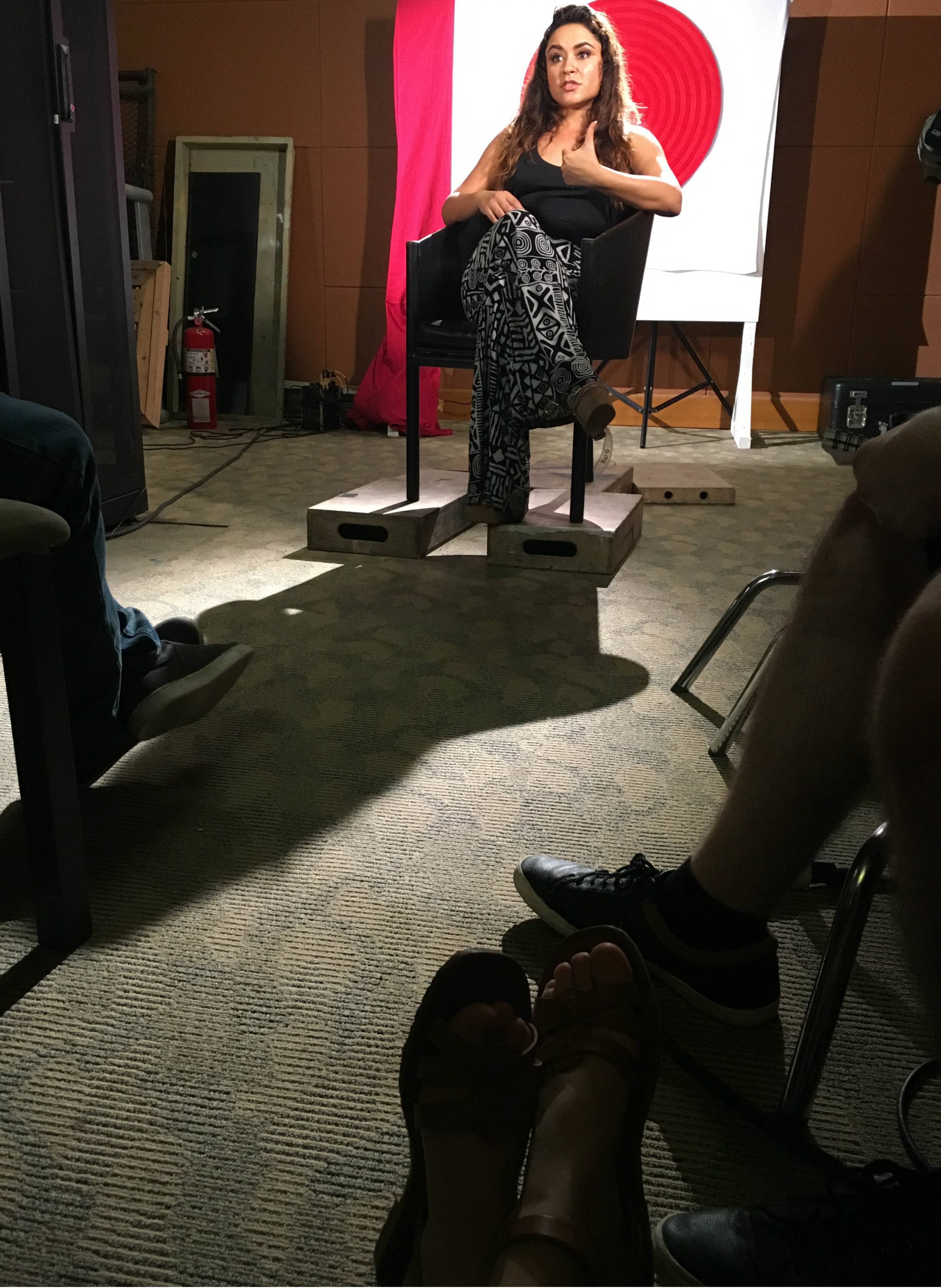 Sitting down in the secluded confessional room with STRUT member Paloma Michelle, we got the inside scoop on the drama, happenings and thoughts behind the production shooting.
Q1: How do you feel about being chosen by designer Bo to be his model?
Bo and I hit if off immediately. He's super honest and talented and has worked with the Pussycat Dolls. I'm excited to be his muse and wear the femme bot outfit he has designed to show off my legs.
Q2: How did you feel when David (music manager) gave all the girls a lecture about shaping up?
Well the whole time I was thinking about eating a really delicious In N' Out burger so yeah.
Q3: You had a clash with some of the producers. Can you tell me a bit more about that?
They asked me to write another song without giving me credit as a songwriter and I will not write anything without a written contract.
Q4: How do you feel about other cast members complaining on set?
I think the girls need to pull through as everyone is watching. If you can't work hard you don't belong in this industry.
When music manager Zach announced to the girls that each of the costume designers had picked a model for their designs, the girls were stoked, except for the fact that one STRUT member (Shay) was to be left out of the costume making challenge.
Q5: How do you feel Shay reacted to the news she would not be a model in the next challenge?
Well the day before Shay didn't like her hair and she let it ruin her whole day and everyone began picking at her at the photo shoot. So I think that started it, but she seemed fine with it.
By Nikki Plunkett © 2016 Bigfoot Entertainment