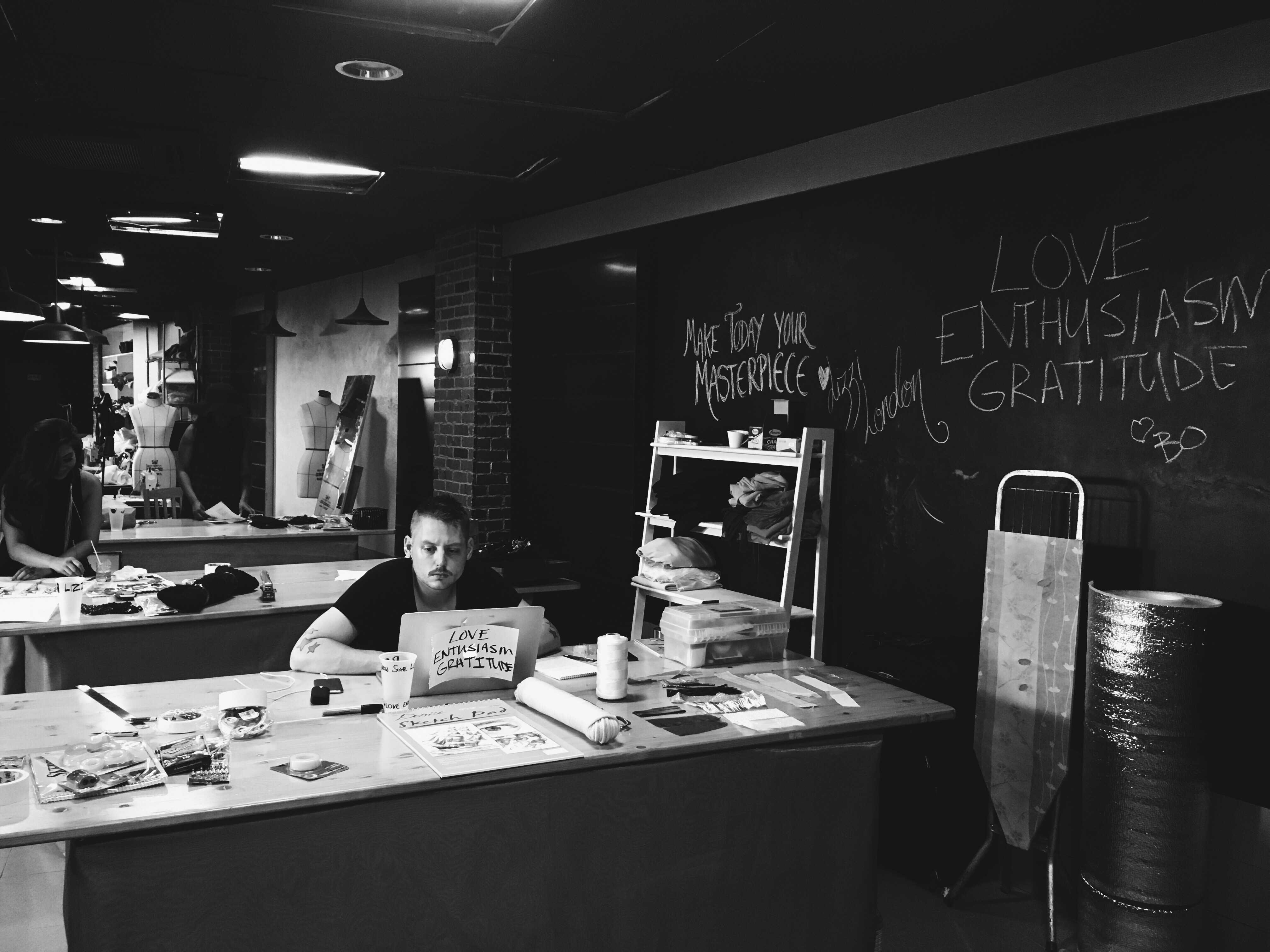 With a long sweaty day of filming, running around sets, designers and talents rushing to get their work done by the deadlines, it was easy to see the hustle and bustle filling the air and minds of everyone busy at work.
But as the sun had set and we remained filming in the designers' Wardrobe Warrior fashion design studio, a little reminder for "Love, Enthusiasm & Gratitude" was written delicately in chalk on the wall.
Regardless of the situation or place you may be in; it is so important to remember to take the time to stop and love the people around you, show gratitude for the things you already have and remain enthusiastic about your work. These simple habits can bring you out of any stressful or low level mood & back into the sunlight.
Another note to "make today your masterpiece" was also written on the wall in the designer's quarters.
For the entertainers and designers, the pressure is on to showcase the most of their creative abilities within the tight schedule of almost back to back shooting. But these little reminders to take a step back and appreciate the process of hard work and people coming together for a bigger purpose brought everyone back to the present as we continued rolling the film.
By Nikki Plunkett © 2016 Bigfoot Entertainment