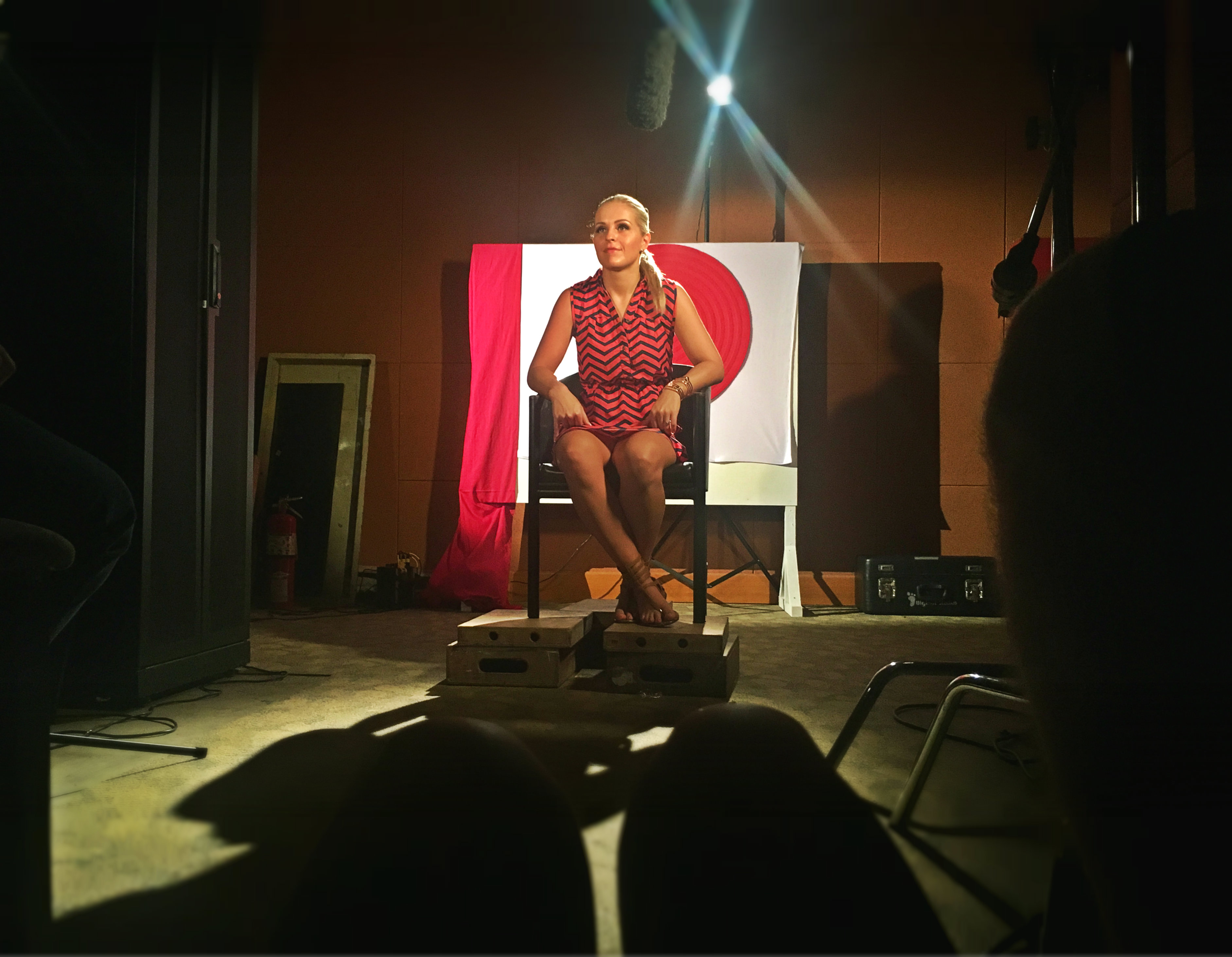 Sitting down with singer/dancer Shay J, we got the inside scoop on what's been happening behind the scenes of the production.
Q1: Were there any issues or challenges during the group choreography yesterday?
When we dance as a group, the choreography is taught one way and then David says, "do it another way" during practice. The inconsistency is frustrating. But yesterday I was feeling under the weather and it was tough to stick it out.
Q2: How do you feel your dancing experience compares to the other girls?
I've grown up with a stronger background in dance, and could definitely be a leader to help out with choreography.
Q3: How were the other girls dancing performances?
Margo is cute and hot when dancing, but Amber has her own style and could mesh with the group a bit more.
Q4: How did you feel about missing the singing rehearsal?
It was crappy to not be involved with the singing rehearsal, but l couldn't be up and about doing stuff (from being sick).
Q5: When you were left out of the runway competition, how did it feel?
I was bummed that I wasn't part of the runway show and sitting for two hours as a judge was annoying. But it was a blessing in disguise because I got to hang out with the judges and give my own opinions about the designs.
Q5: What were your thoughts on the three costumes the designers made?
I was disappointed in Bo's robotic and tinfoil looking costume and though it needed a bit of tightening around the body. Lizzie's needed more sparkle, and the hat didn't fit music video. Kat's (my favorite) was very Beyoncé and super cool. Everyone agreed that Kat's was the best. All of the Judges' comments were pretty on point.
Q6: What are some setbacks you have experienced so far?
I've been in my bed the last few days and some of the smells in the signing room made me feel like I was going to pass out. But sometimes you've got to suck it up and be ready to work as a group.
Q7: When you spoke with David, what were some comments he gave you?
David said you're my rock and that I'm always positive and also that he was frustrated with Paloma's diva behavior.
Q8: How do you feel about the group's name change?
The new name "No Grey Skies" is unique and to the point. It really represents us because we are always trying to be positive, we're human, have some "grey sky" days, but continue to move forward with it.
By Nikki Plunkett © 2016 Bigfoot Entertainment