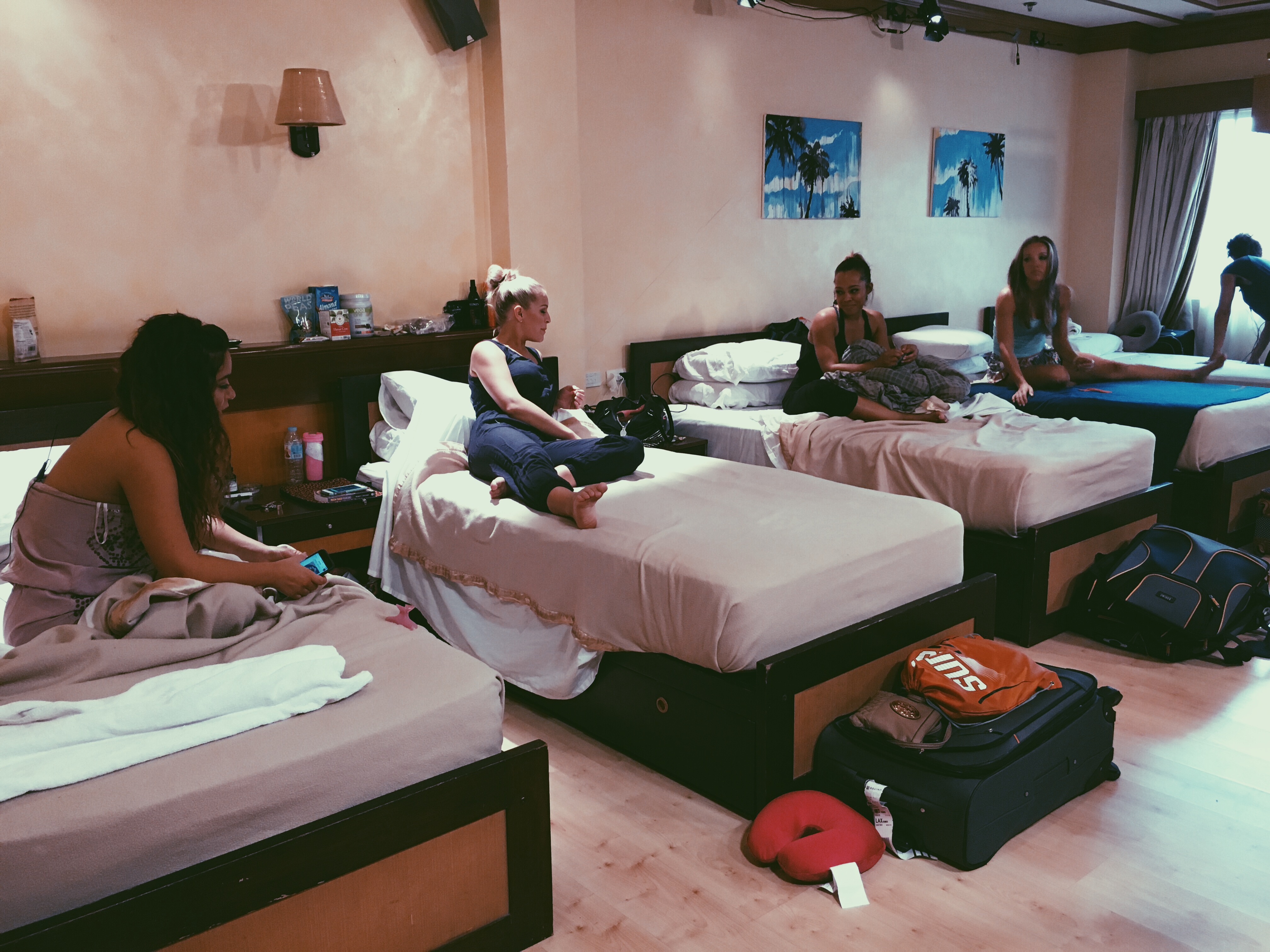 After breakfast had been served and the coffee mugs drained of their caffeine, the girls gathered up in their room to chat up music manager Zach for the 101 on the day's schedule. Zach announced that the 3 in house costume designers had selected 1 girl each to showcase their designs. Unfortunately in the room, there were 4 girls, which meant that someone had to be left out.
As in school growing up & even as an adult, it never feels good to feel like the odd girl out, and the STRUT girls were no different. Tune in to see who made the cut for the runway preview.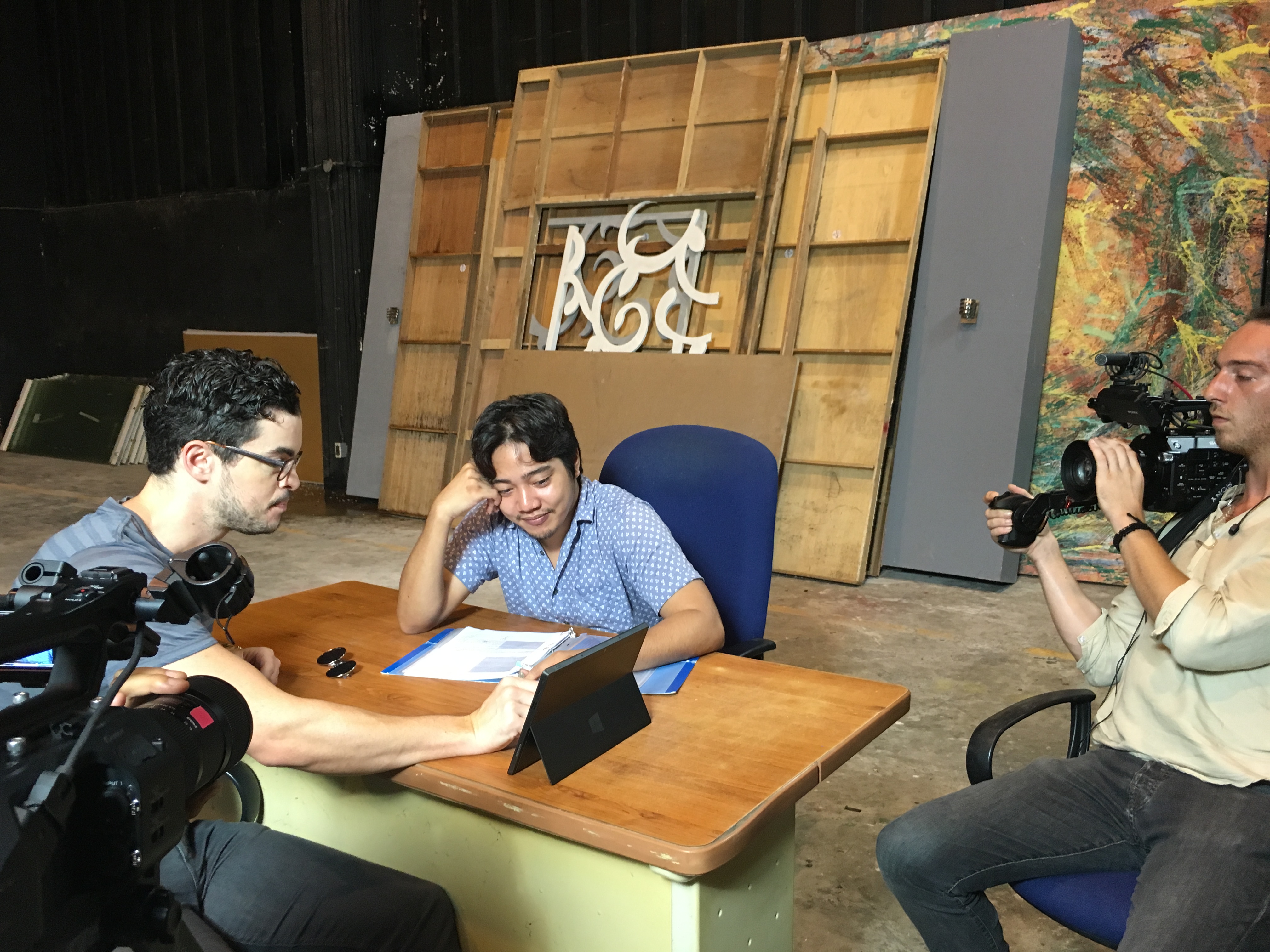 Later in the day Niko and Blake (TV host) met up in the office to discuss the plans for the girl's next secret project. Hint: there will be lots of silver, smoke and musical action involved!
Changing into more comfy wear and meeting up in the musical room, the Strut girls warmed up their vocals using various techniques like beat boxing & harmonizing together.
Through all of the drama and fights on the show, at the end up the day the girls came together to make music together. Putting aside everything, at the core of the show, the girls are here to make their dreams come true and put in the work to get there.
By Nikki Plunkett © 2016 Bigfoot Entertainment