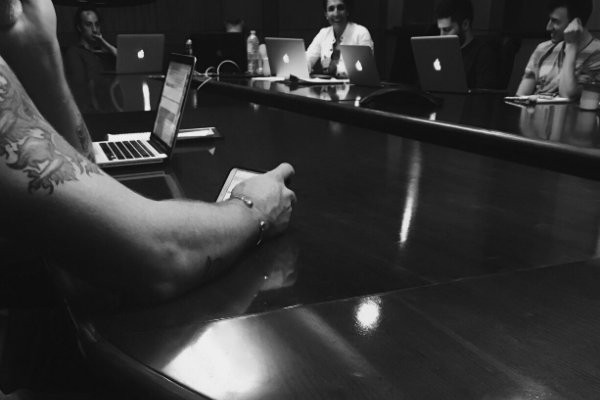 Lights, camera, productions!
After waking up at the crack of sunlight, the film cast & crew gathered for the first time this morning over a hearty breakfast and friendly get together.  Today marks the beginning of a month-long set of productions for the TV shows titled "Robogirls" & "Wardrobe Warriors".
To give you a little background info, Robogo girls is a TV series filming the auditioning process and making of an American girl group band based in LA. The series follows a group of young hopeful female talents as they audition, record and dance their days away to make a song and new hit music video for the band release.
Wardrobe Warriors is a fashion related show that centers around the lives of two fashion designers hustling day and night over making the perfect costumes and outfits for the young female talents in Robogirls. Working independently, each designer has to make the perfect outfit tailored to the different body types and personalities of the talents. The clock ticks as they aim to create the fastest and most fashionable wear on set.
The film crew was ushered around the shooting locations while the cast split up and began bonding over the start of their new challenge to come.
After confirming all of the location sets and briefing everyone on the team, everyone is pumped to begin filming starting tomorrow. Despite the rainy weather outdoors, we can't wait to share all of the excitement, sweat and tears that is soon to come over the next few weeks.
By Nikki Plunkett © 2016 Bigfoot Entertainment